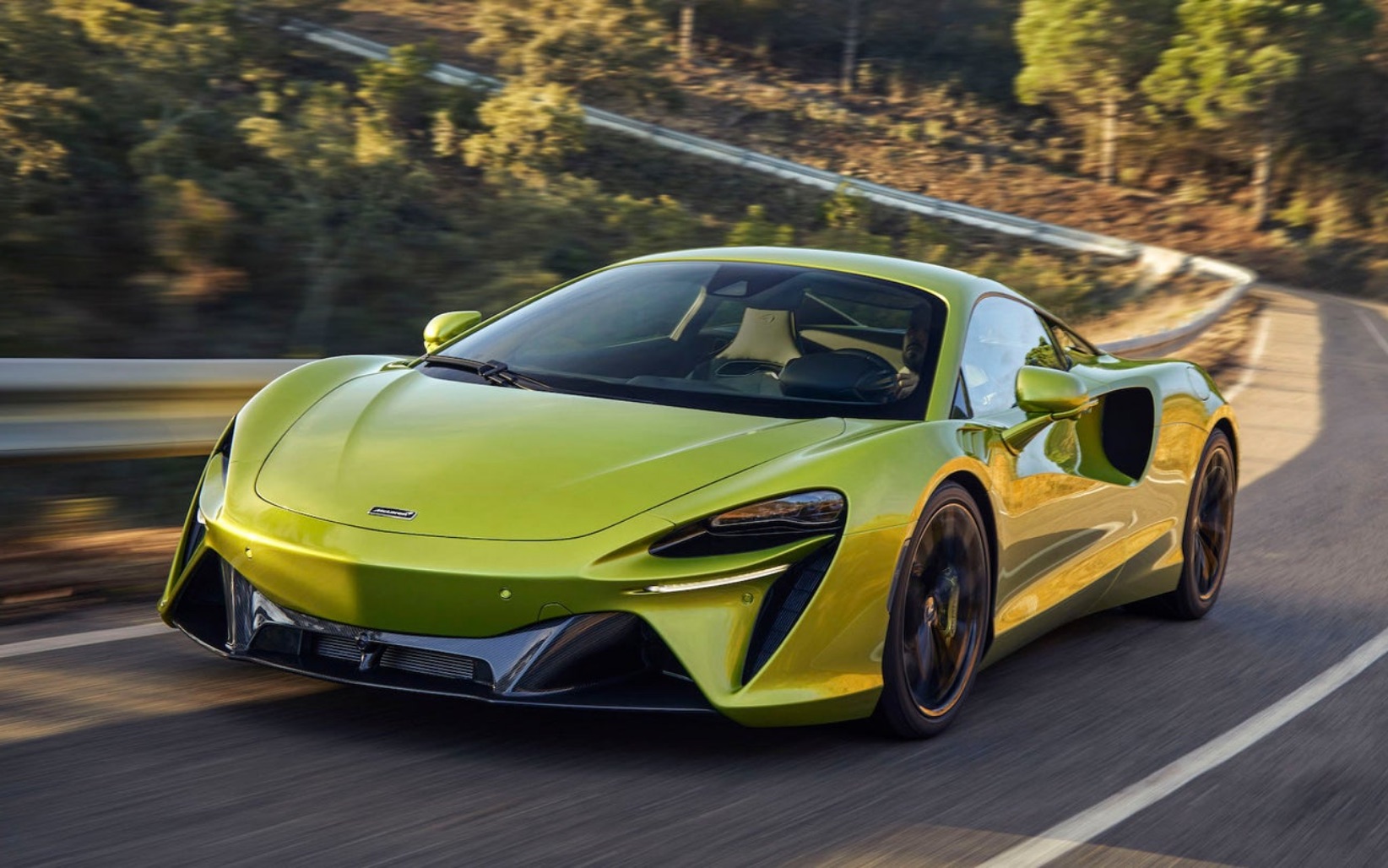 The march toward electrification cannot be ignored as even supercars are beginning to fall in line. The Artura is the new entry in Mclaren's 2021 lineup and offered at the price of £185,500.
This is in fact a "high-performance hybrid", which means don't expect a huge EV-only range, but the specs are, as you might expect, impressive. A new twin-turbo 3.0-litre V6 petrol engine combines with an electric motor and battery pack to produce 680PS (671bhp) and 720Nm. As well as shunning the usual twin-turbo V8, the powertrain is also 40 kilos lighter than the V8, which also helps it reach a quarter mile in 10.7 seconds. The Artura's max speed is limited to 205mph.
McLaren has also developed faster responding turbos that combine with the response of the electric motor to give a throttle response twice as sharp than that found in the brand's non- hybrid models.
This is only McLaren's third hybrid after the P1, which cost £866,000 in 2014, and the £1.75 million Speedtail in 2018. With lessons learned from both these pricier hybrid vehicles, McLaren will be hoping a less expensive model will prove popular with a traditionally ICE-loving customer base.
What are your first impressions on this hybrid supercar?