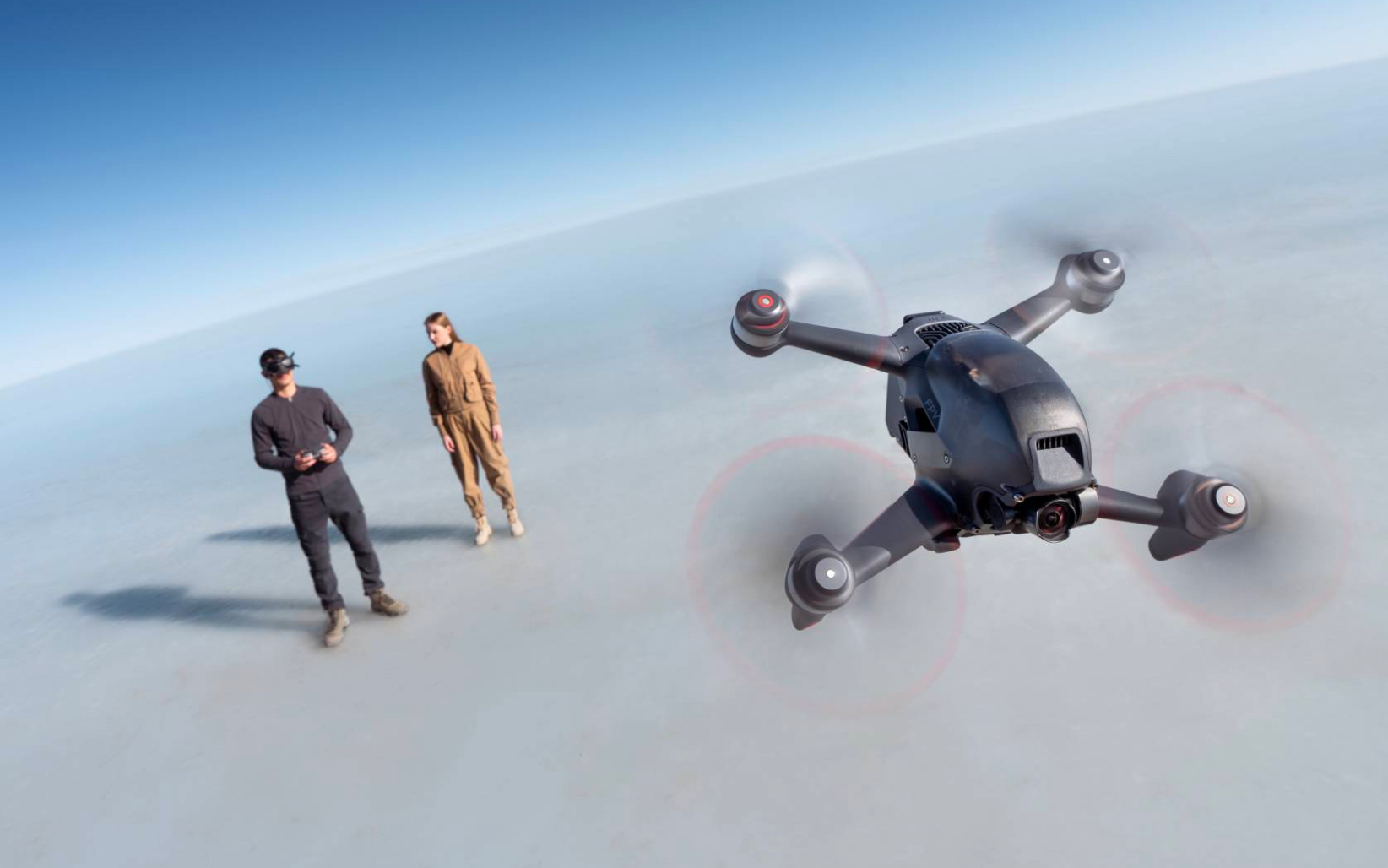 If you are in the market for a plug and play first person view drone, the new DJI FPV might be just for you. DJI is now the world's biggest consumer drone maker, and the FPV (yes, it is called FPV) is their first FPV drone, set at a price of $1,299.
DJI are betting on simplicity and it looks to be as plug-and-play as it gets with the drone automatically establishing connection with the goggles and controller. You can fly this drone at three settings: normal, sport, and manual. It has auto-leveling and will maintain its altitude by itself. The speed is capped at 31 mph and it's suitable for beginners. Sport mode is a simplified FPV mode and a lot faster than normal mode with speeds up to 60 mph. The drone will still auto-level itself and hold its altitude in the sport mode.
In manual mode, it can reach speeds up to 97 mph and it accelerates from 0–60 mph in two seconds. That sounds like more than enough speed to shatter your drone and kiss your $1,299 goodbye. If you are a beginner, I would recommend spending some time on FPV simulators before purchasing the DJI FPV.
Check out this video to get a glimpse of the DJI FPV in action. What do you think of the DJI FPV's performance? Do you think it is a smart purchase?