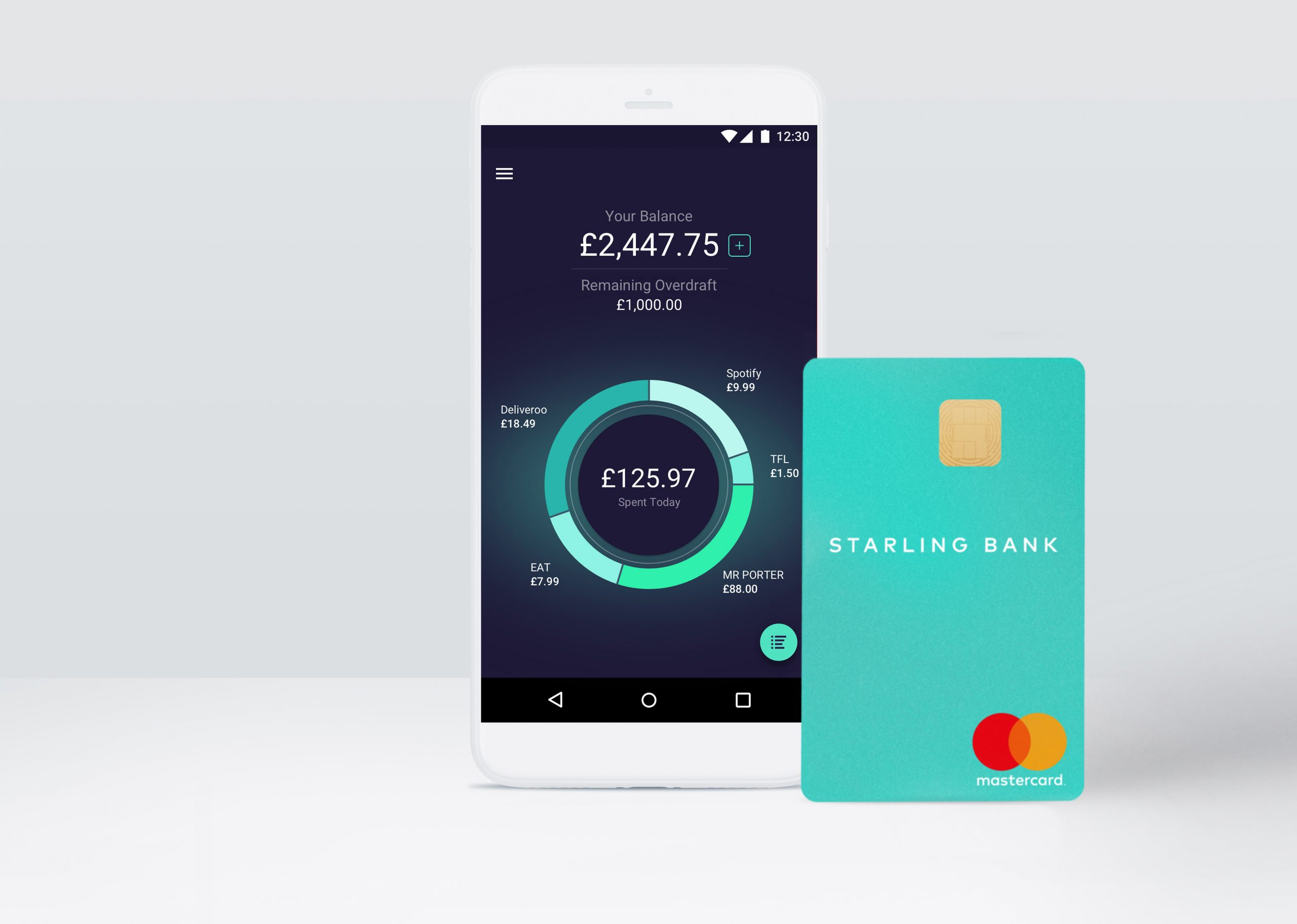 Online bank Starling introduces vertical bank card
Starling's redesign of the classic credit card was our most popular product story this year, as the bank looked to introduce what it called a more intuitive and safer format.
Its two, vertical credit and debit cards hide customer details on the back, and look to reflect how people "tap" their card vertically on contactless readers now, rather than insert their card and enter their pin.
When the cards launched in July, the online bank's in-house art director Mark Day said that the portrait-orientated cards reflect how people use their cards today, adding: "It's intuitive, instinctive, and just common sense."
Starling has since rolled out the cards to customers.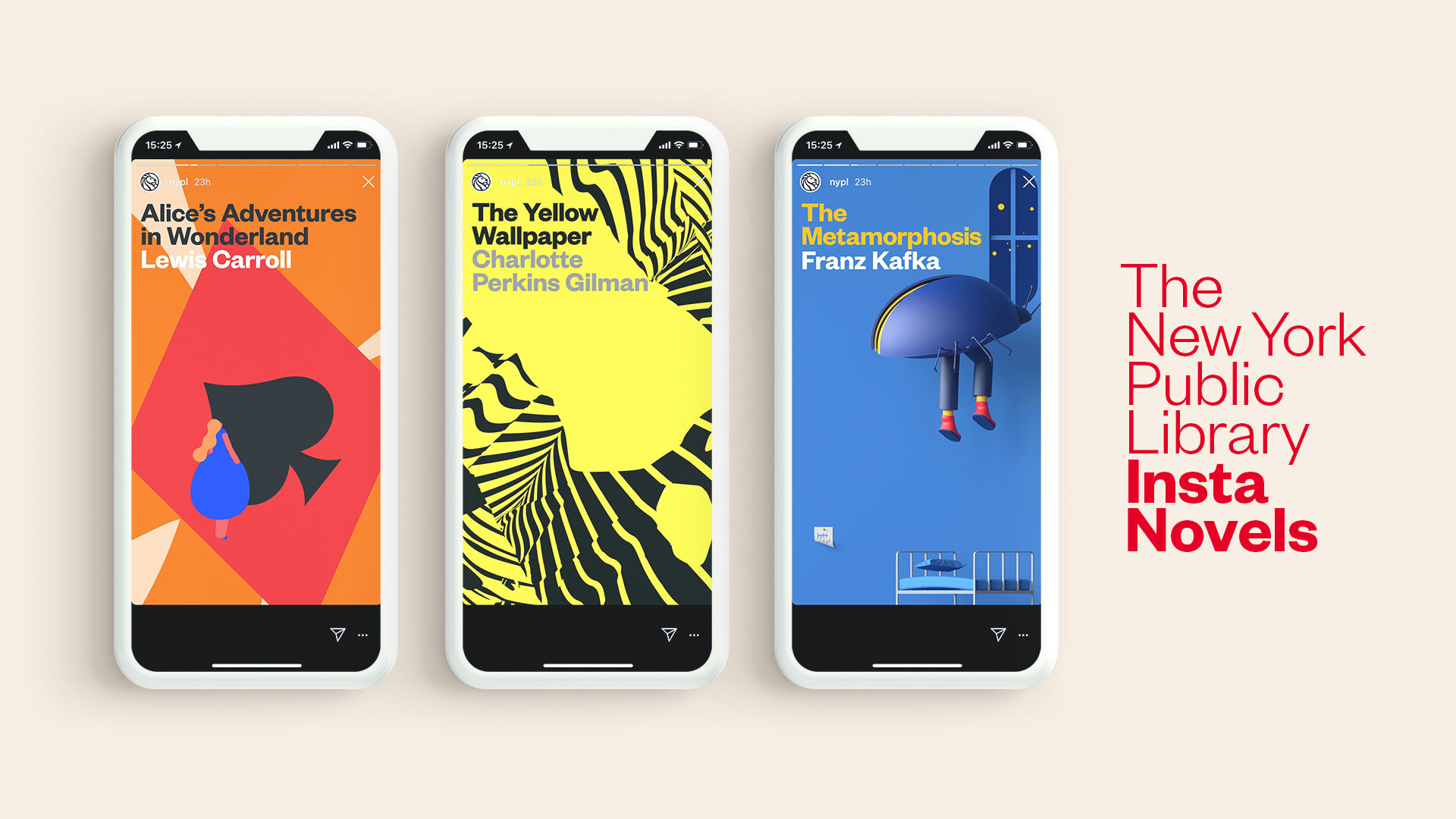 New York Public Library and Mother turn Instagram into digital bookshelf
How do you bring classic novels to life through digital? Advertising agency Mother made a good go of it this year, when they turned Alice's Adventures in Wonderland into an animated, digital series for Instagram.
The books were launched through Instagram's Stories function, which shows a series of users' images and videos for only 24 hours, before they disappear from other users' timelines.
However, the illustrated digital stories were immortalised by being added to Instagram's Highlights section too, which allows uploads to remain visible even after a story has disappeared.
The project was organised by the New York Public Library, appearing on its Instagram account, with art direction by Mother and illustrations and animations by illustrator Magoz.
Alice's Adventures in Wonderland was the first in a series of books to be digitised by the library, in a project they called Insta Novels, with Franz Kafka's The Metamorphosis and Charlotte Perkins Gilman's The Yellow Wallpaper following suit.
The Insta Novels are still up on the library's Instagram account, in its Highlights section.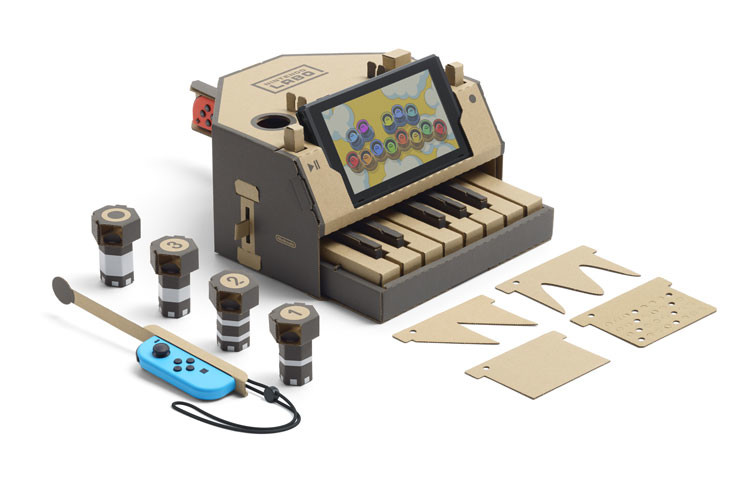 Nintendo teaches kids to code with new cardboard gaming kits
Another gaming product for kids, Nintendo Labo also opts for getting young people to construct physical objects with their hands to learn about coding principles.
The toy kit is comprised of many sheets of cardboard, which are modular and can be transformed into different creations, from fishing rods to motorbike handles.
Designed to be used alongside the Nintendo Switch console and its Joy-Con controllers, the cardboard creations are used to play video games – for example, a 13-key cardboard piano can be created to be used alongside a game that creates music through different sound effects.
The toy is another in a list of coding kits that looks to integrate physical craft and digital skills, rather than just have kids glued to their computers.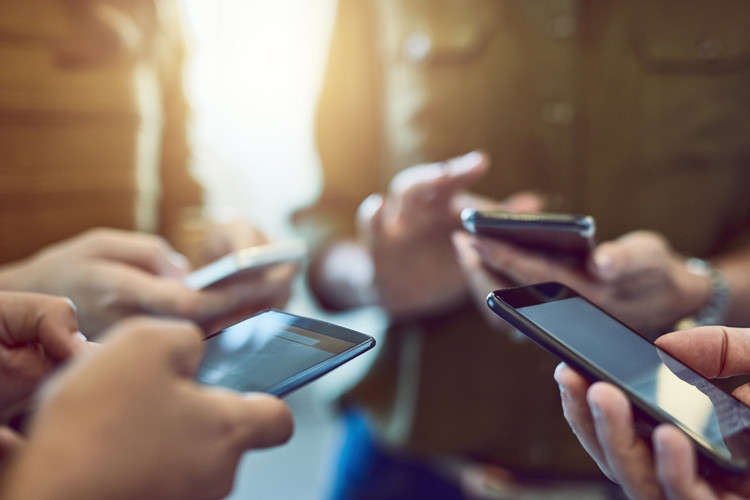 Screen addiction: how can design make smartphones better for you?
While this is not strictly a product launch, Design Week's feature looking at how the negative impact of screens could be reduced by design was popular with readers.
Based on research showing that excessive screen-use can increase the risks of depression, anxiety and loneliness, as well as concerns around screen glare affecting people's ability to sleep, we asked designers to share ways in which screens could be rethought to be less harmful for users.
Richard Ward, client services director at studio Engage Works, told us that the design and formatting of content are "absolutely key" to reducing the negative impact of screens, adding that designers creating for screens should use sans-serif typefaces, make sure content has break and end points and avoid an endless scroll.
Tessa Simpson, designer at O Street, added that apps should install features which limit people's scrolling – for instance, Apple's "rubber band scroll" mechanism on its devices, which means users reach the end of a list of notifications, then it pings back up the page. "This makes scrolling harder as you get to the end of a webpage on a device," Simpson said. "Perhaps expanding that to be an inhibitor in other apps would be good."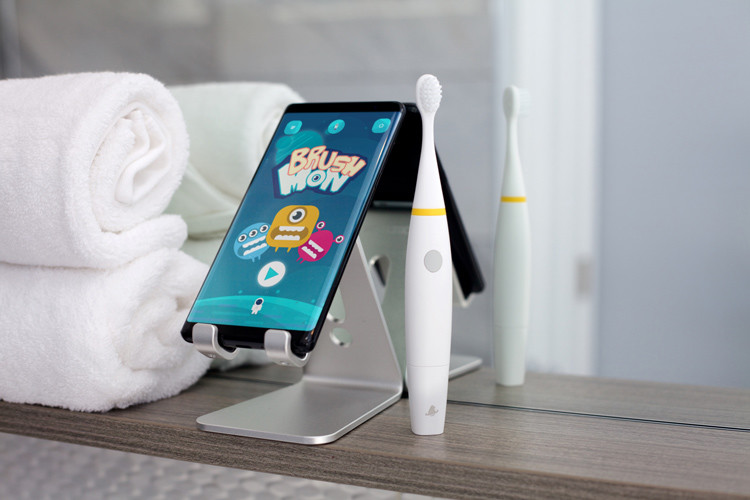 Brush Monster uses AR game to make brushing teeth "fun and engaging"
Homes are being taken over with smart products, with the likes of heating, lighting, locks and cameras being controlled through apps, not to mention the influx of AI-powered hubs such as Google Home.
But what about smaller, day-to-day items? A smart toothbrush kit aimed at kids, which consists of a battery-powered toothbrush and an app game that uses AR, was launched in May this year.
Brush Monster was designed by Kitten Planet, a sub-company of Samsung Electronics that makes products and apps aimed at children, and hopes to encourage children aged three to eight to brush their teeth properly.
The brush connects to the app via Bluetooth, which leads children through a fictional story where they have to complete a mission that involves them brushing their teeth effectively.
Using AR and a smartphone camera, graphics are projected onto children's faces, showing yellow spots on their teeth where they have missed brushing.
Monster Brush is a step towards more day-to-day items becoming part of the "internet of things" – pillows that assist sleep or pans that show users how much grease is on them could be next.
Source – Design Week | Sarah Dawood