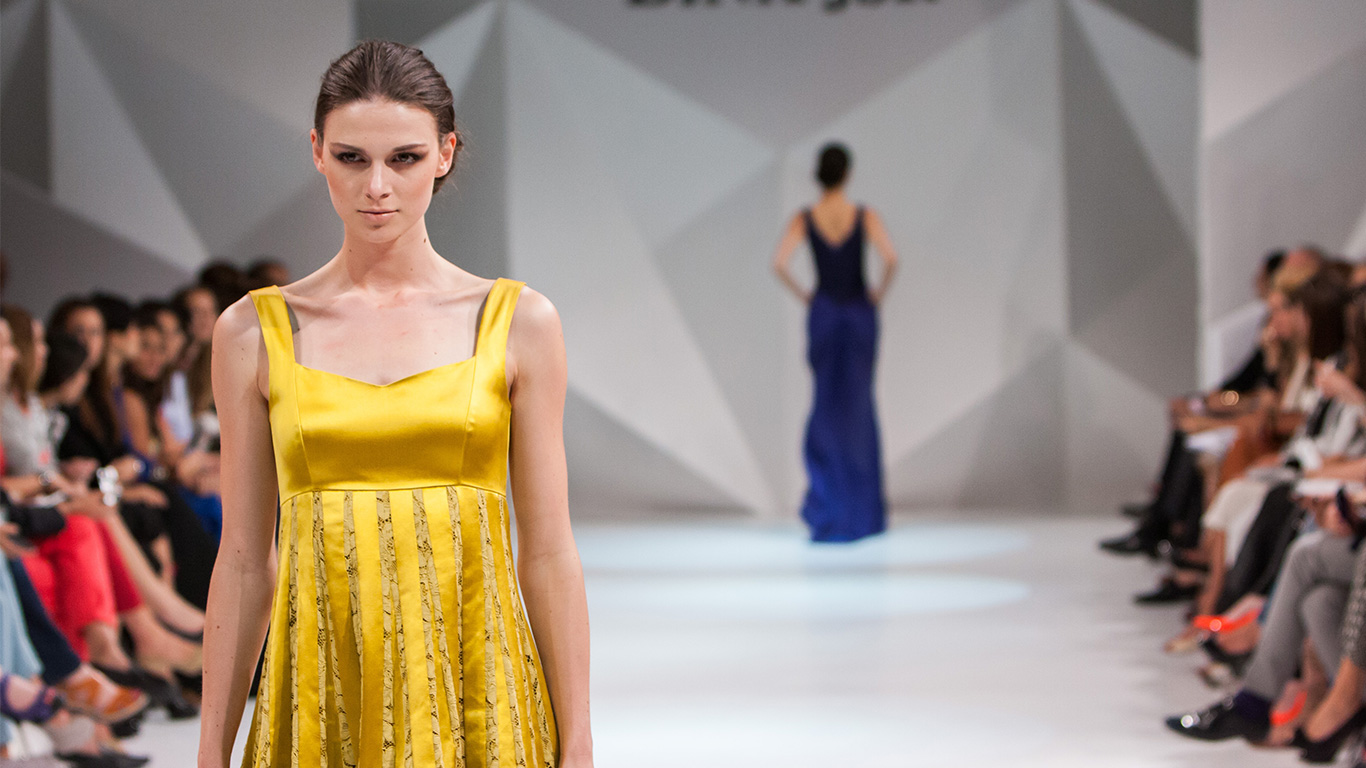 On Friday 16th February, the most stylish and beautiful inhabitants of London filed into the British Fashion Council Show Space, for the umpteenth time since its first incarnation in 1983.
There was nothing particularly different about this LFW on the outside, but from the inside, a minor-but-significant shift could be felt. Whether it was prioritising social media influencers over actresses in the front row, only casting models with a large Instagram following, or partnering with online fashion retailers, things were changing.
This shift is no doubt caused by the changing landscape of fashion retail – after all, the UK is currently the top spender online globally. Burberry, a brand admired for their readiness to embrace digital marketing, have previously launched sales of their collection shown at London Fashion Week just moments after the catwalk had finished. This season – Christopher Bailey's last – was no different, with the British brand enlisting Farfetch.com to sell pieces as seen on the catwalk, with delivery within 24 hours. Mulberry also launched their most recent collection online as soon as the curtain fell on their Friday afternoon show. Clearly, we're a long way away from the tradition of fashion week as a buyer or magazine editor's resource, with months between the clothes being shown, and being available to buy in-store.
But why is this happening? Previously, designer brands were known for their exclusivity; the difficulty of getting hold of their pieces, having to sign up to long waiting lists to get the 'it' bag of the season. It feels as if, with the rise of the digital influencer and social media, brands are now chasing a feeling of inclusivity. While the bloggers and Instagram stars sat on the front row may be more alluring and chic than the rest of us, they are more accessible than the actresses who sat in their place 10 years ago – and even when those actresses do still show up, their photographs are shared all over social media (many even share the images themselves). The 'rich millennial' is the ultimate customer target of these brands, and they recognise just how important digital influencers are in reaching them.
All of this begs the question, why even hold the event at all? Why do brands need the catwalk, when they could easily share their new collections on social media and launch them to market online immediately? Topshop pulled out of showing at London Fashion Week for the first time in 13 years this season, however, they did still opt to hold third party events, and therefore continue to have a presence at LFW. Perhaps a brand still requires London Fashion Week to keep tradition alive, but as numerous online-only brands have shown, having a big budget catwalk show isn't a necessity when you have a killer social media strategy. Who knows what we will see next season? One thing is for sure – digital will always be in fashion.